Brand Identity
No matter you start your brand or have established one I'm here to keep it strong and consistent.

Graphic Design
The need in graphic design means your message needs to be sent and understood.
I make it right.

Web Design
Together we transform quantity into quality building the website based on data driven approach.

Classic
This is about the art of getting noticed naturally, without screaming.

Punctual
I respect our time as the most valuable thing. I do things on time. Even mistakes.

Lucky
I'm lucky to work with you directly and collaboratively, make the job done right.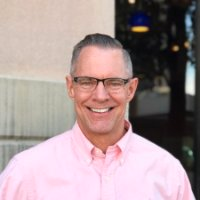 Pete McNellis, Vice President DailyVest

Nikita worked on several freelance projects for dailyVest, including both graphic and video design. His expansive technological skill-set and creative mentality positions him as an expert graphic designer. On the creative side, he learns and understands his client's needs and then delivers design that is well conceived and caters to the brand. By staying up to date on graphic design trends, he is able to produce modern, easy to understand graphics. He has consistently exceeded expectations and impressed through his innovative designs and ability to meet deadlines.